Hot politicians! Even hotter Instagram pics!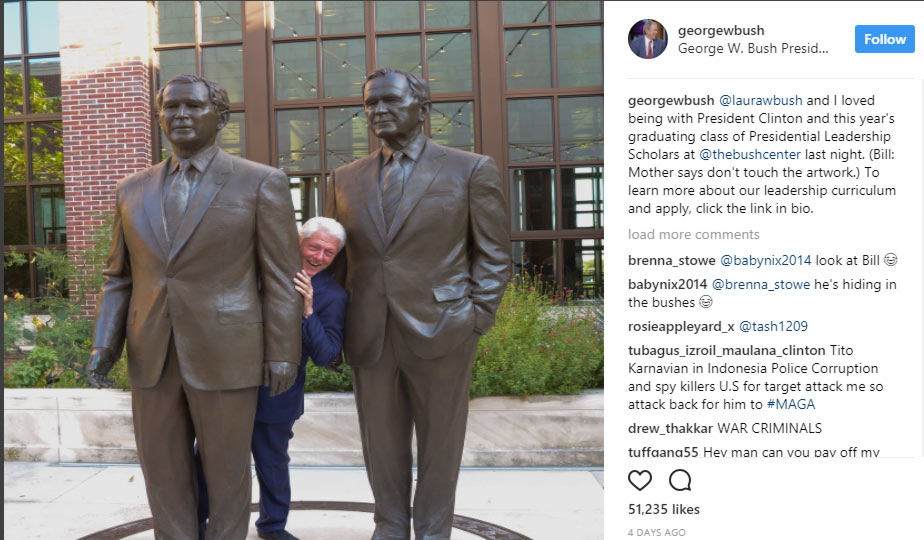 President Clinton hiding in the Bushes. I see what he did there.
Get someone who looks at you like Paul Ryan looks at this eagle.
Oh, Nikki. YOU ARE DANCING WITH THE DEVIL IN THAT SLEEVELESS DRESS.
The Cherry Blossom Princess and a real peach.
Two strong and smart ladies! Oh, I'm sure no insecure alt-right men trolled that picture!
0