I think Trump and Putin can officially change their Facebook statuses to "In a relationship."
It's the stuff that romantic comedies are made of. Boy becomes infatuated with brutal leader of hostile foreign government. Boy has dimwitted son meet with brutal leader's people to chat about the weather and collusion. Boy encourages brutal leader to hack opponent and undermine our democracy. Boy meets brutal leader and feels up his triceps. Boy meets with brutal leader again in secret. Boy makes brutal leader's wishes come true by ending the CIA's covert program to arm and train moderate Syrian rebels battling the government of Bashar al-Assad, a move long sought by Russia and called a "win" for Putin by current officials.
Awwww.
Of course, this move, which seemingly undermines American security, raises even more questions about what was discussed in the second Trump-Putin private meeting at the G20. Perhaps Putin was showing Trump this?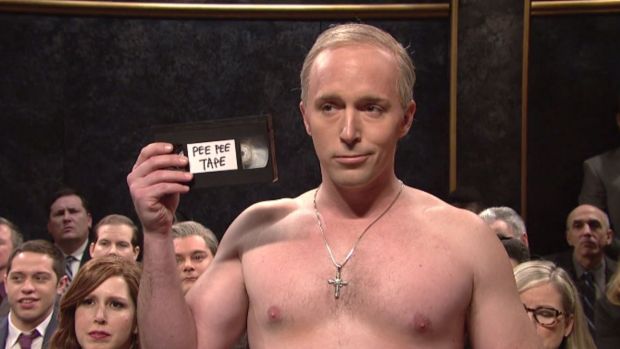 RELATED: A Beautiful LOVE ACTUALLY Remake Starring Trump and Putin
0